Meet Dr. Stephen McCuin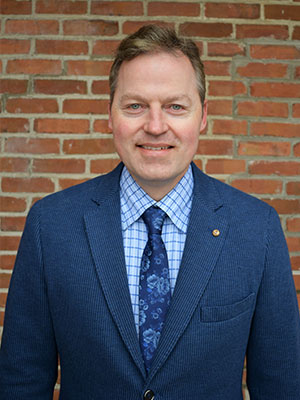 "My profession means the world to me; I have the opportunity to drastically change a person's life in a relatively short time. I am able to help people feel better about themselves and improve their self-esteem. I feel I make a difference because I strive for excellence every day and aim to be the best I can be." – Dr. McCuin
Since he first began practicing in 1995, Dr. Stephen McCuin has been passionate about helping his patients achieve ideal oral health through treatments that are tailored to their individual needs. He is committed to providing the highest quality, long-lasting dental care in a gentle way that makes patients feel comfortable that they're in good hands.
Dr. McCuin loves meeting the new faces who walk through our doors, as well as catching up with patients who have been visiting us since they were children. He truly appreciates the gratitude expressed by so many patients whose lives he helped change.
Education and Continuing Education
A native of St. Louis, MO, Dr. McCuin began his formal education at Virginia Tech, where he received his Bachelor of Arts and Science degree. He would later attend Virginia Commonwealth University, where he obtained his Doctorate of Dental Surgery.
As a Dawson-trained dentist, Dr. McCuin chooses to exceed state requirements to provide our patients with the latest techniques and technology. He does so by keeping current on all the latest developments in the field of dentistry to better serve our patients. In the past, Dr. McCuin has attended endodontic continuing education courses and has been to several classes on Invisalign® and the new Inman Aligner system.
Professional Affiliations
Southwest Virginia Advanced Seminars of the Seattle Study Club
Academy of General Dentistry
American Dental Association
Outside the Office
Dr. McCuin has lived in Virginia since 1976 and resides in Roanoke with his wife of 23 years, Elizabeth. In his free time, Dr. McCuin enjoys hiking, biking, skiing, boating, and fine dining. He is also active in church and rarely misses Sunday Service. When he finds the time, Dr. McCuin enjoys packing his suitcase and exploring new places in the world, going with his wife to new york for the national wine experience and trying new restaurants. In addition, Dr. McCuin, Elizabeth, and Ruth do core training with a personal trainer.
---